Contempic School of Ballet

100 Railroad Ave, Suite 201
​​

At Contempic School of Ballet located in Westminster, Maryland, we believe that dance is an expressive art form that anyone can explore.  Our school provides a well rounded and professional grade dance education through our curriculum and faculty.  Our dancers explore and develop self expression, artistry as well as the ability to obtain the skills needed in order to work toward a secondary education or professional career in dance.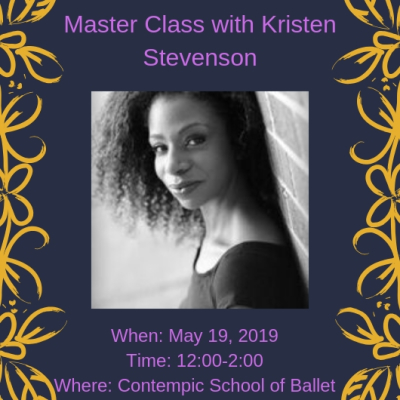 Register For Master Class
Contempic School of Ballet will be hosting a master class taught by Kristen Stevenson. This class is for experienced ballet dancers at an intermediate level. Preregistration is required. Cost is $25/dancer to attend. Registration can be completed by following the link listed under ticket sales.​​​​​​​

Kristen earned her Bachelors in dance from The University of the Arts and studied at Julliard, Aliven Ailey, Washington Ballet, and Dance Theatre of Harlem. Kristen is currently a faculty member of John Hopkins University's dance department and director of Ballet Nouveau School and Company.

2019 Summer Intensives, Camps and class schedule are now available!

Click on the Summer 2019 Tab for more information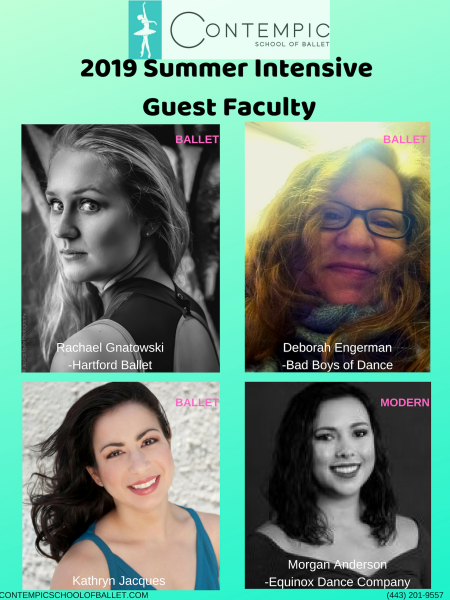 **Please contact us for class trials and inquiries** 

Private Lesson Requests May Be Submitted To:

[email protected]